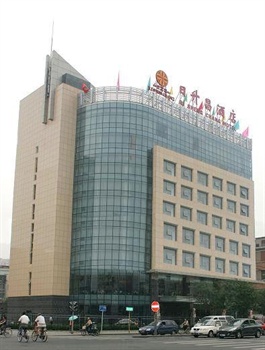 Located south of Youanmen Bridge, the Beijing Rishengchang Hotel (Beijing Rishengchang Jiudian) is close to both Beijing South Railway Station and Beijing West Railway Station.
This Beijing hotel has standard rooms, queen rooms and suites.
For dining, there are both Western and Chinese restaurants, with the latter restaurant serving traditional Cantonese and Shanxi dishes.
This hotel also provides guests with variously-sized conference rooms, a business center and a travel service center.